Scrollsaw Links:
Sloan's Woodshop Supplies
Wildwood Designs
The Art Factory ( Dirk Boelman )
Berry Basket ( A good selection of patterns. Also a quarterly pattern club. )
The Winfield Collection ( now owners of " The Scroller Patterns )

Scrollsaw Workshop
"Woodsmith"
"Shop Notes"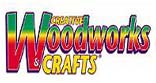 "Creative Woodworks & Crafts" ( great magazine about scrollsawing )
Sheila Landry Designs http://www.sheilalandrydesigns.com/

Barnes Scrollsaw History
RBI Scrollsaws
Hegner Scrollsaws
Seyco ( Excalibur saws and blade clamps for all saws )
Advanced Machinery Blade Chart
PS Wood Machines
"Woodworking Resources: Wood Crafts for Children"
http://www.bedroomfurniturespot.com/woodcraft-for-kids
http://www.alansfactoryoutlet.com/woodworking-resources-for-the-beginning-builder/
Pegas blades and a lot of other very nice tools for the scroller. http://www.grobetusa.com/index.html
My Scroll Saw Projects TM
Basic Edition -- For the beginner to intermediate scroller.
Created especially for woodworkers who concentrate on scroll saw Fretwork and/or Intarsia creations.
This application provides the woodworker with the capability to document and maintain complete records of all of their patterns, scroll saw creations, power equipment, customers, and vendors, etc. http://www.fjpdms.net/


For a real complete list of links to all types of woodworking sites , check out the resource and links page on the SAW web site: http://www.saw-online.com/Resources/index.htm
Scroll Sawing Catalogs
Here is a list of places to get Scrollsawing patterns or supplies.

Meisel 1-800-441-9870,
Steebar Corp. 973-383-1026,
Wickens Woodworking, PO Box 520496
Independence, MO 64052,
Timber Lace Co. PO Box 212B Gilroy, CA
95021-2128
Heartland Creations P.O. Box 191 Yacolt, WA
98675 Tel: 360-686-3133
Cutting Crafts Inc., 2642 S. Division Grand
Rapids MI 49507 email ScrollerMW@aol.com
Hardwood Catalog, Fretwork Fantasies,
208 Barker Avenue High Point NC 27262
tel. 336-882-1940 email
A1Fretwork@aol.com</PRE></HTML>
D & D Woodcrafts, R R. #3 Box 3066,
Saylorsburg, Pa., 18353 or call toll free
1-888-751-1400 ( 42 species of thin hardwoods ) Mascot blades
The Des Moines Woodworkers Club now has a web page you may like to
visit http://www.dmwoodworkers.com/
More list of links:
Date: Mon, 13 Aug 2001 16:54:15 -0700
From: coyote <coyote@renonevada.net>

Here's some of the links that I've found to be handy. I hand them out at
shows - trying to stir up intrest in scrollsawing in the Reno, NV area
Im' glad I found your web site again

Al Price

Supplier Products Phone # Web Address
Berry Basket Patterns, blades, clocks, etc. 1-800-206-9009 www.berrybasket.com
Carolina Scrollworks Just patterns 1-704-853-0089 www.carolinascrollworks.com
Cherry Tree Toys Whirligigs, etc 1-800-848-4363 www.cherrytree-online.com
Duluth Trading Tool & Organizers, etc 1-800-505-8888 www.duluthtrading.com
Grizzlly Industries Tools, etc 1-800-523-4777 www.grizzly.com
Intarsia Times (Roberts Studio ) Intarsia patterns, fineline books, etc 1-800-316-9010 www.intarsia.com
Klingspor's Woodworking Shop Sandpaper, belts, tools 1-800-228-0000 www.woodworkingshop.com
Klockit Clock patterns & parts,etc 1-800-556-2548 www.KLOCKIT.com
Meisel Hardware Patterns, blades, clocks, etc. 1-800-441-9870 www.meiselwoodhobby.com
Scroller Ltd. Patterns, blades, clocks, etc. 1-800-486-6053 www.scrollerltd.com
Steebar Corp Patterns, blades, clocks, etc. 1-973-383-1026 www.steebar.com
Toolcrib of the North Tools, etc 1-800-884-9132 www.toolcrib.amazon.com
Trend-lines Tools, etc 1-800-767-9999 www.trend-lines.com
Wildwood Designs Patterns, blades, clocks, etc. 1-800-470-9090 www.wildwooddesigns.com
Winfield Collection Patterns, blades, clocks, etc. 1-800-946-3435 www.winfieldcollection.com
Woodcraft Tools, etc 1-800-225-1153 www.woodcraft.com
Woodcrafter's Emporium Patterns, blades, clocks, etc. 1-800-585-5965 http://us.woodcrafters.on.ca/
Wooden Teddy Bear Patterns, blades, clocks, etc. 1-888-762-9149 www.woodenteddybearonline.com
Woodworker's Supply Tools, etc 1-800-645-9292 none


http://www.cifcompany.com/ This is a friend of mine that started a sheet metal business. They can cut from steel about any pattern you have for a nice outdoor sign.