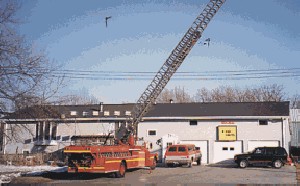 This is a picture of my house and shop. The two overhead doors to the right are my shop that is 40' deep. The showroom is on the second floor above the three overhead doors. The 100' ladder fire truck I had donated to the fire department, but it has now been returned to me. I use it for parades.
Panographic veiws of the shop:
View 1
View 2
View3
View 4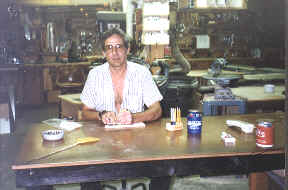 My layout table where I spend time getting wood and patterns ready to cut. Also used as the conference table when people stop in to chat.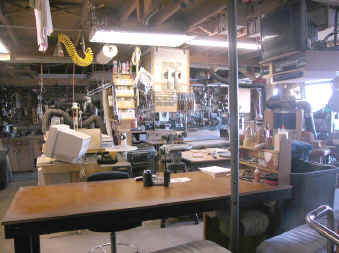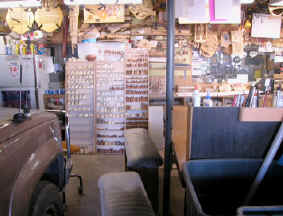 I have benches on the other side of the table for those stopping in to chat.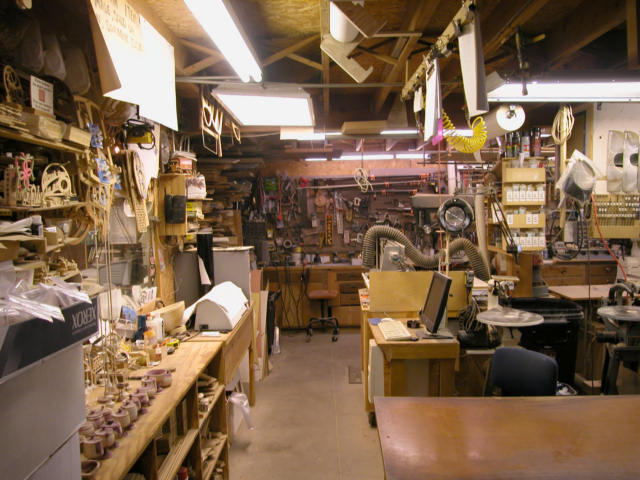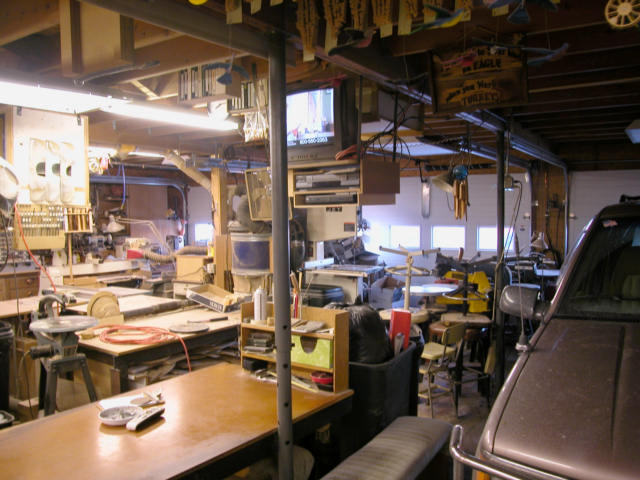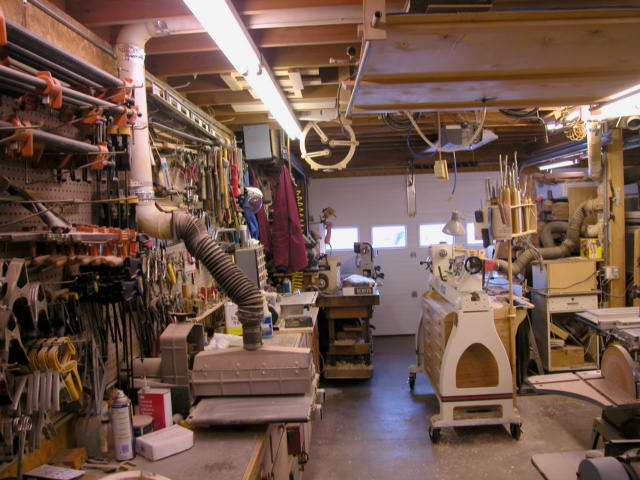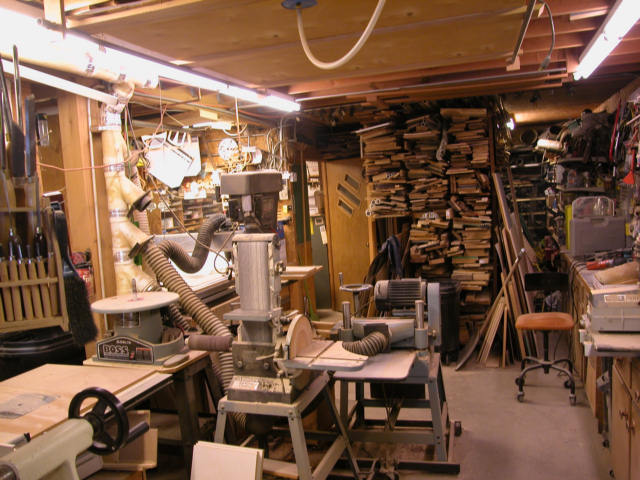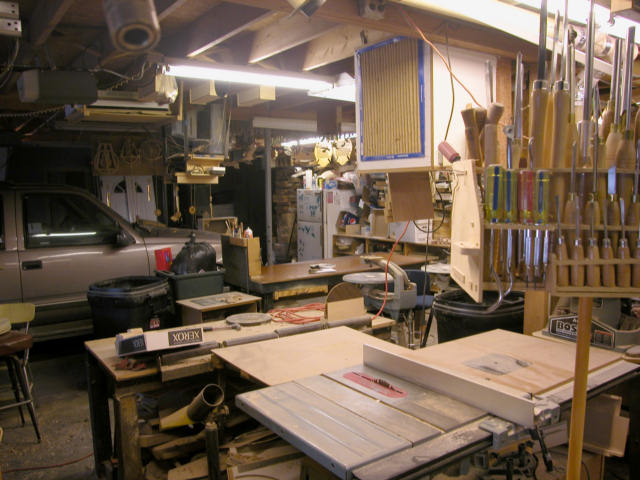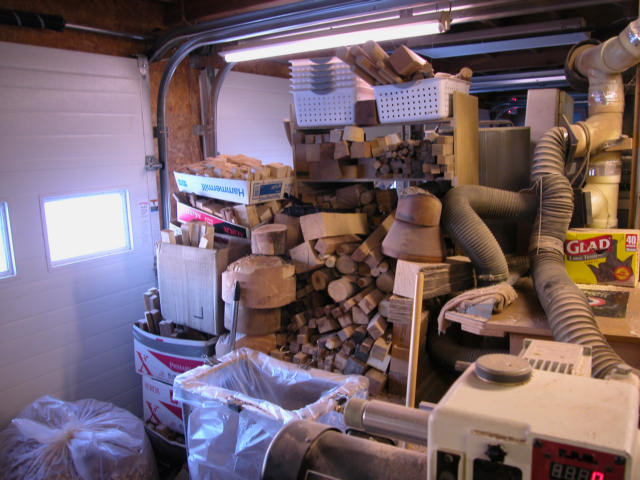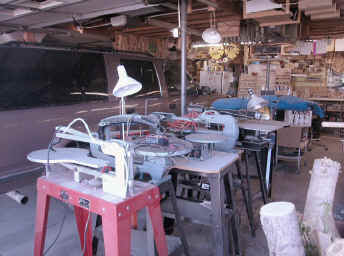 Besides the 2 saws by the table that I use all of the time, there are some spare saws in the shop. I also have another Q3 on the other side of the truck.