Airborne Dust Collector
This is my work area. Note that the air filter system sits up over the top of my sawing area. This is positioned here to get the dust pulled up and away from me sitting in front of the saw while cutting.
Without the filter on the layout table behind me will be covered in dust after cutting. With the filter on it will be clean after cutting.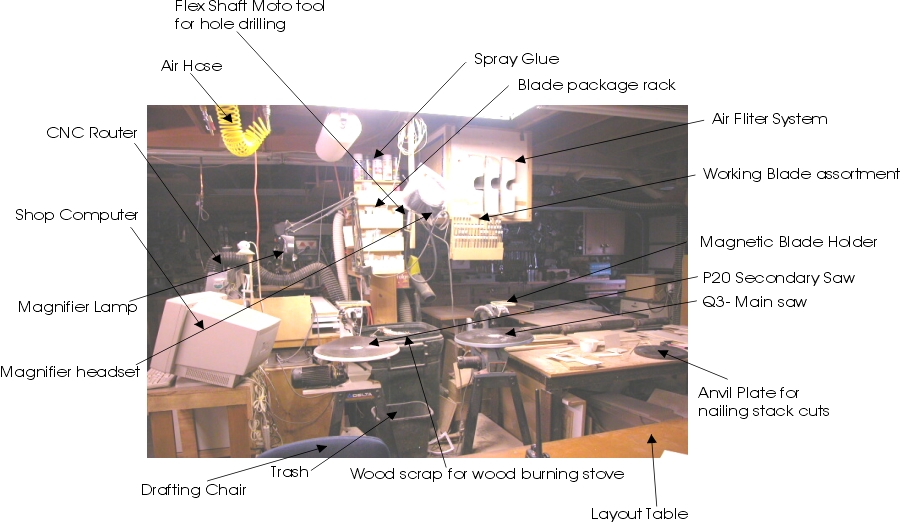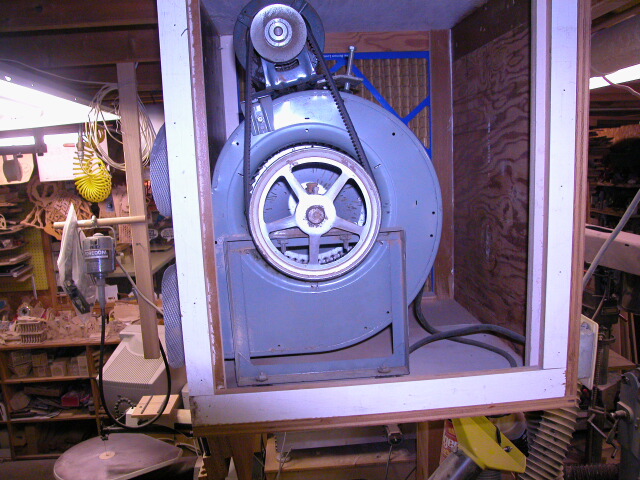 This is a look inside the filter box. The wood box was built so the fan would fit inside of it. Notice I built this out of any scrap wood I had laying around. This does not need to be fancy to work.
There is a light switch on the front of the box, the lower right corner in picture, to turn the unit off and on.
The side openings were sized to fit a furnace filter. Notice that I have a filter on both sides of the box to get more air flow going onto the box.
Then cleats were put on the inside of the openings for the furnace filter to rest against. Once the filter is put on I use a stapler to hold it place. I use a shop vac to clean the filters in place, when they get too full I replace them.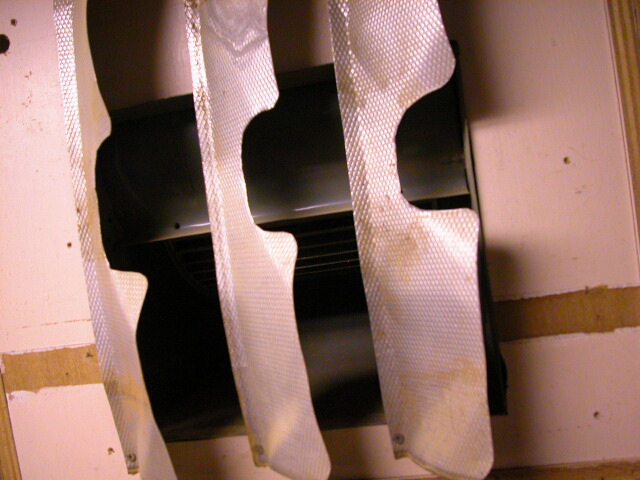 The fins were place on the outlet to the blower to divert the air away from the work area. This pushes the air to other corner of the shop which will then allow it to come back from behind me back into the filters.
The cut out places were to go around a post when I had the air filter mounted in a different location with the fins blowing upwards.