Bowl Pictures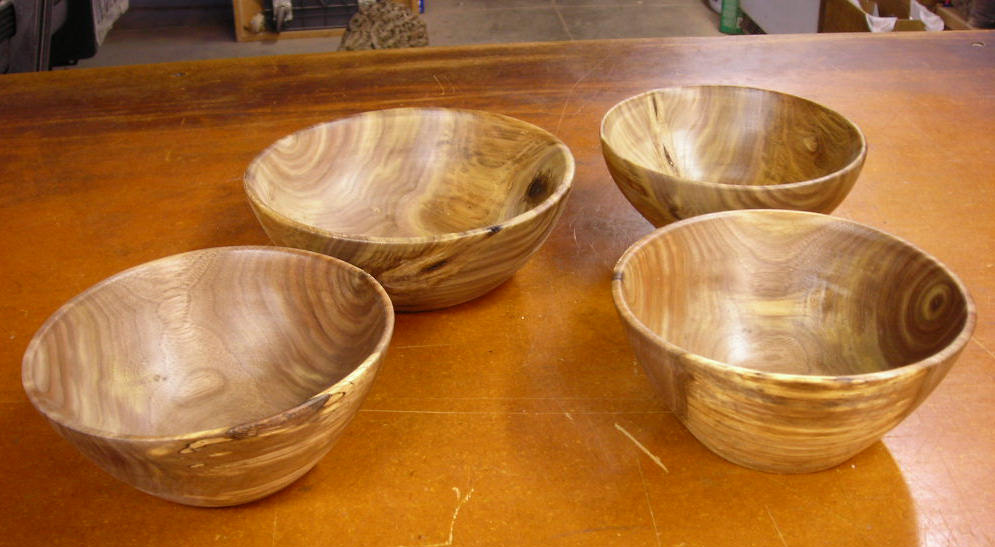 A couple of 13" platters.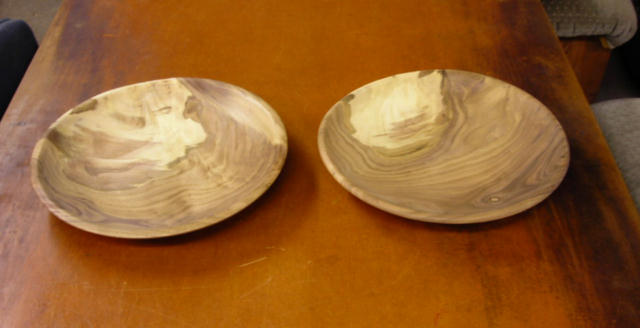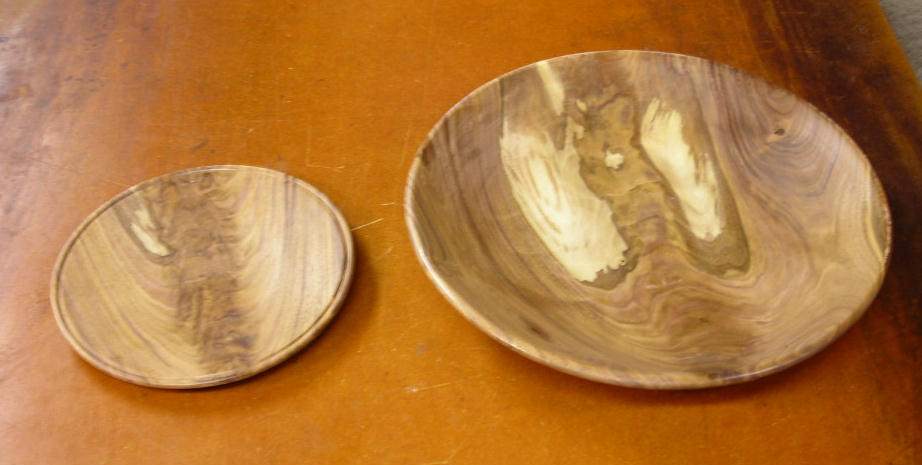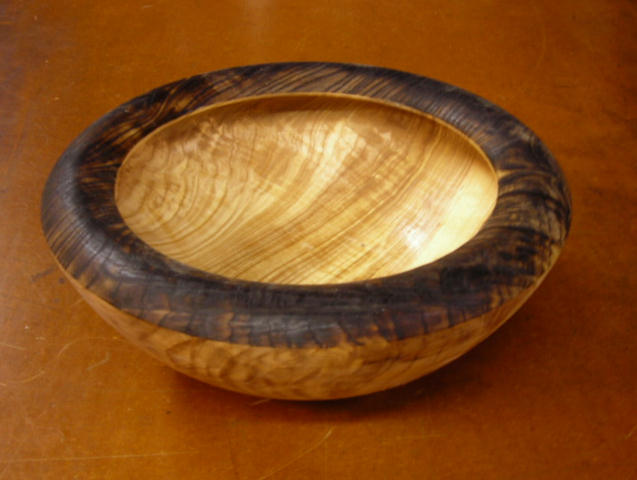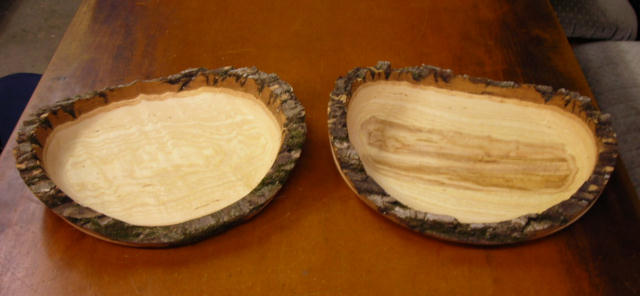 Tried something a little different on this NE bowl. Gives a different look to them I think. You had better love turning air to try this one though.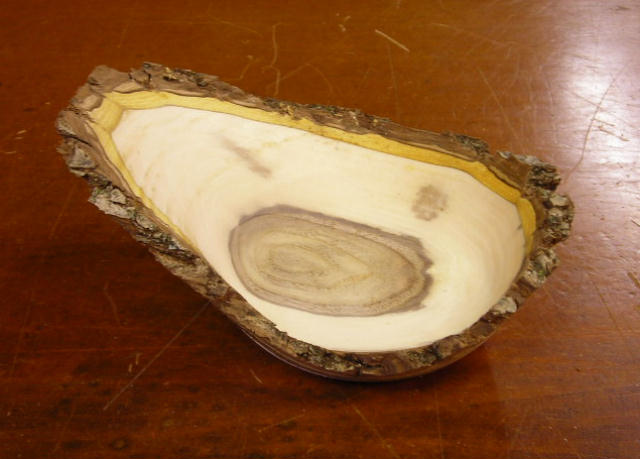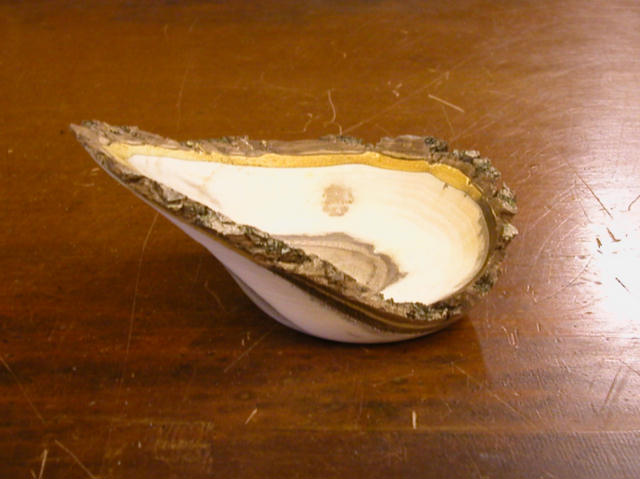 To get the blank ready I made flat areas on both surfaces using a forstner bit in the lathe. Hold the blank in place then use the tailstock handwheel to feed the blank into the bit.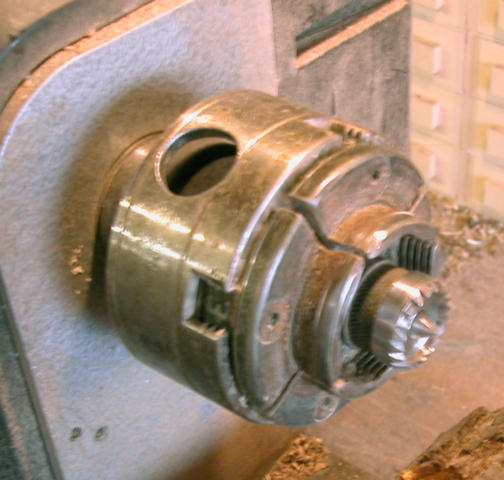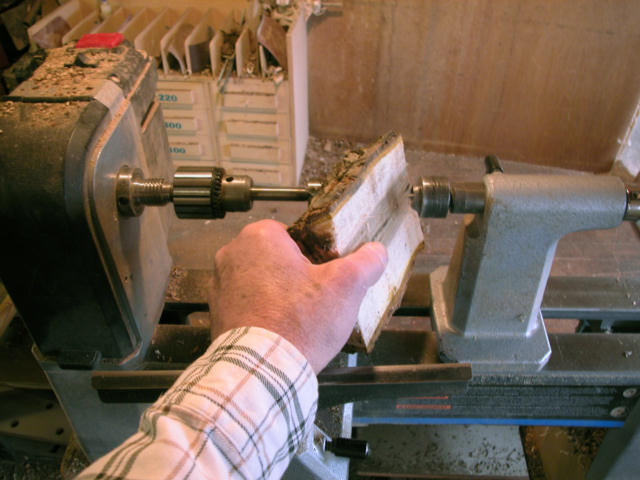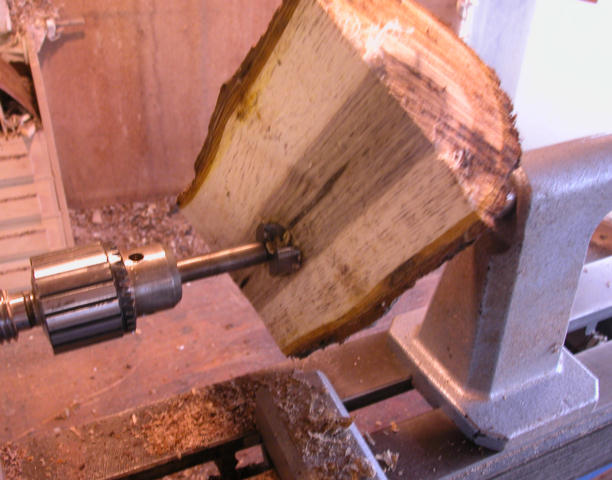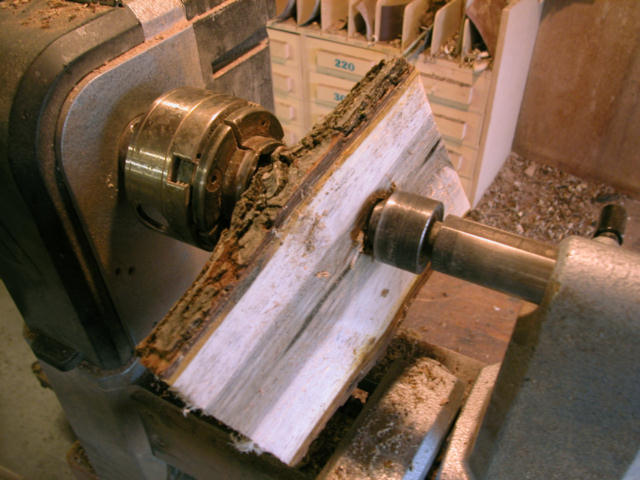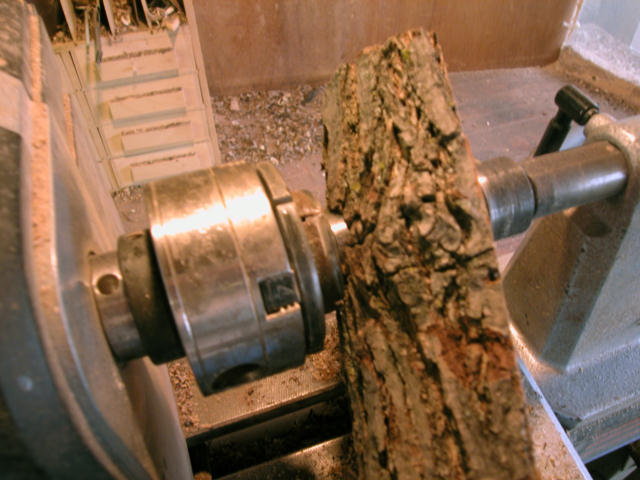 Tried another one to show how it was done but it did not come out looking the same. But this is the principle that I used to make the one shown above.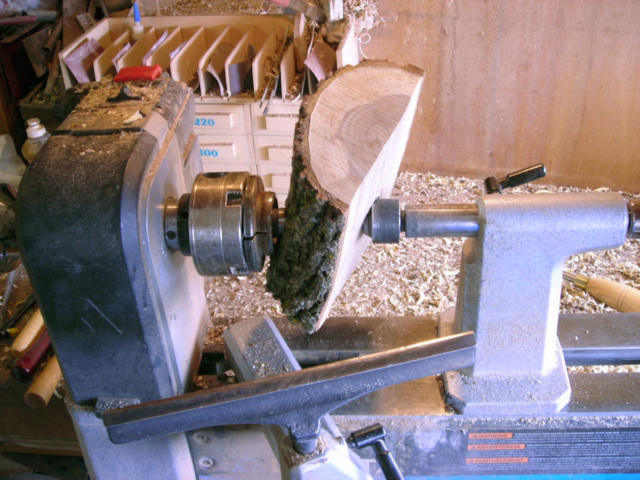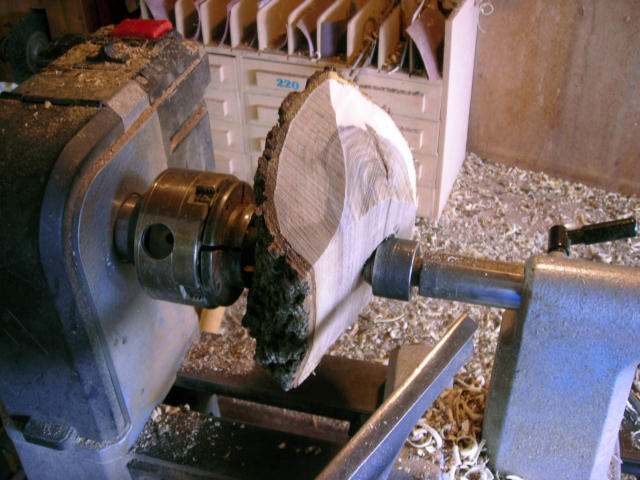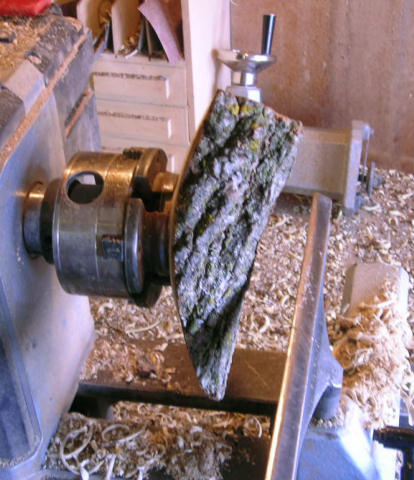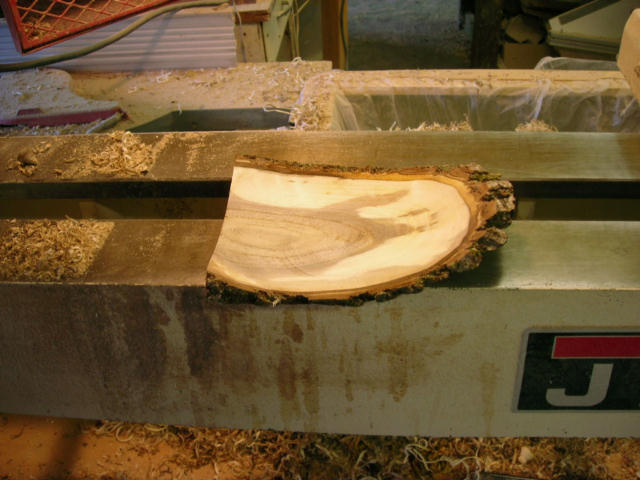 I need a few dried bowls to finish turning over the winter.