The New 1642 Lathe
Well I finally broke down and bought a new lathe. Couldn't pass up the good deal. Went to the Woodsmith sale and they had the lathe listed for $1499. Then Jet had a $100 rebate for Jet tools and Woodsmith was giving a $100 gift card plus a one year subscription to Woodsmith magazine plus a free book. What a deal so I took them up on it. Took delivery of the new lathe on October 5th, 2007. They even delivered it and set it up for me.
I built this stand and drawers while waiting for the lathe.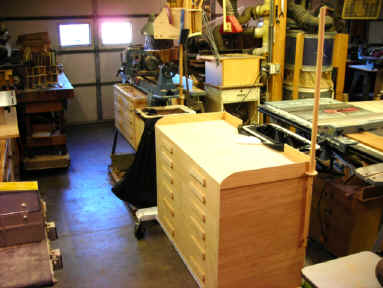 Then the lathe came and it fits nice on the new stand. I used 5" casters to raise the lathe up about 6 1/4", fits me just right with the spindle about 1" above my elbow at 51".
And I have my vacuum system set up and ready to use.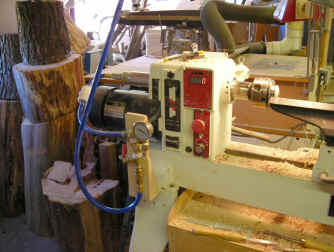 And of course I had to build a new rack to hold a plastic garbage bag for all of the wood chips the lathe produces.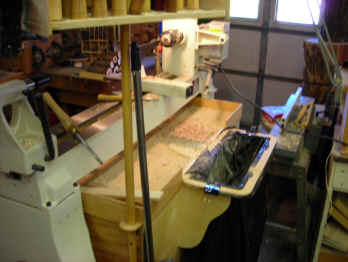 I finally moved the tool rack to the other end of the lathe. Seems when I was turning big bowls all the shavings wanted to land on the tool rack when it was on the tailstock end of the lathe. It stays much cleaner now. I also mounted the vacuum guage setup onto the toolrack, more out of the way now.