New Turning Display
I have the shelves up now and placed all the stuff on the shelves. The boxes are 8" X 4 1/2" X 24" and 12" X 12" X 24" sizes. Some of the items have finish applied and others are left natural. The aromatic red cedar is nice to leave natural so the smell is still there. The hard part was trying to price everything. I am still not sure my prices are right but these are what I am going with for now. Pictures taken October 4th 2008.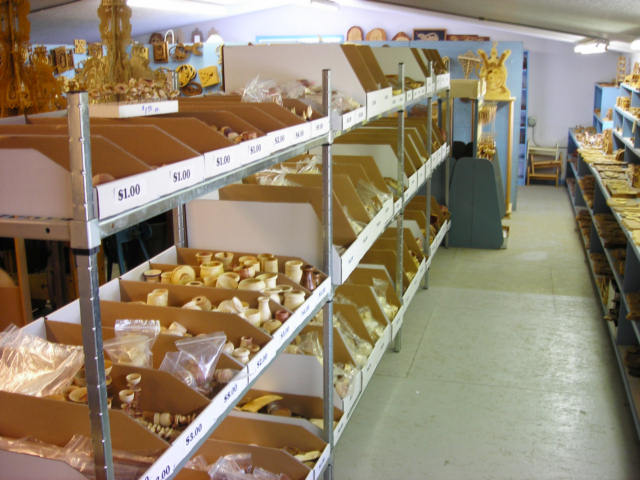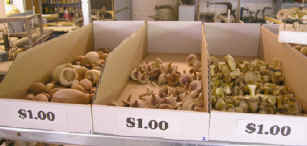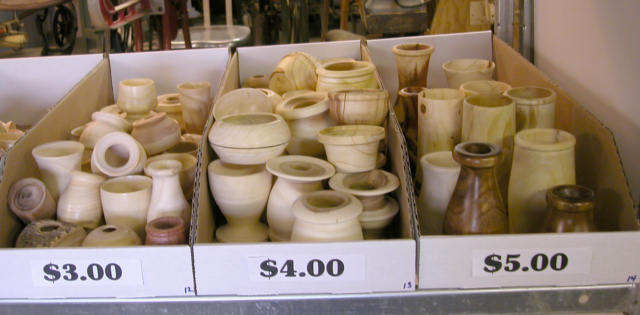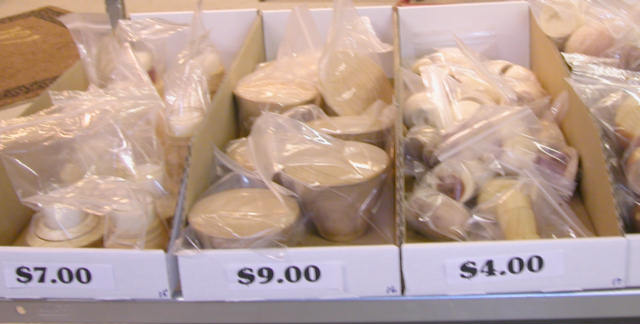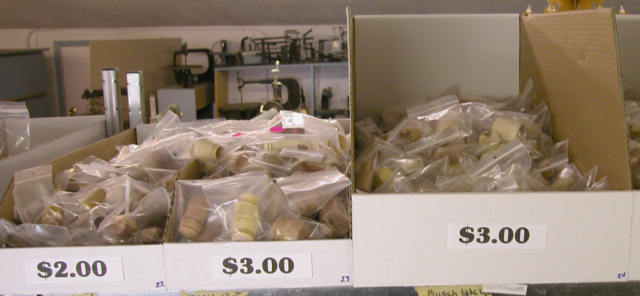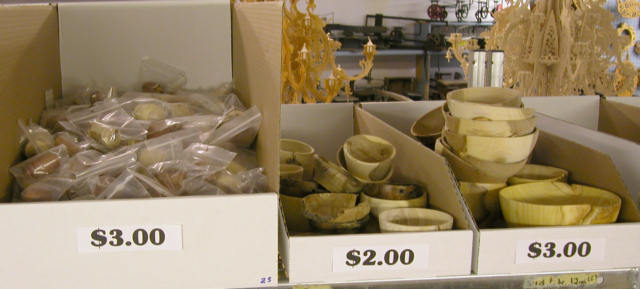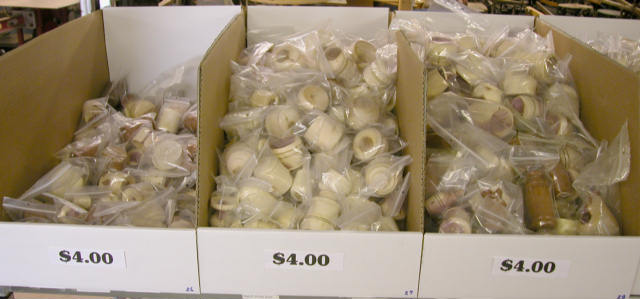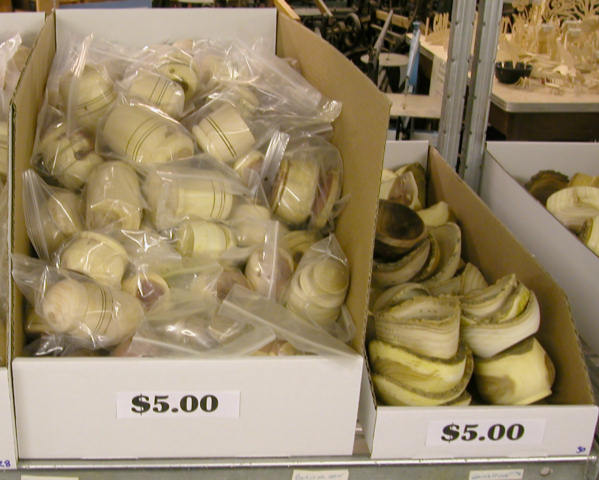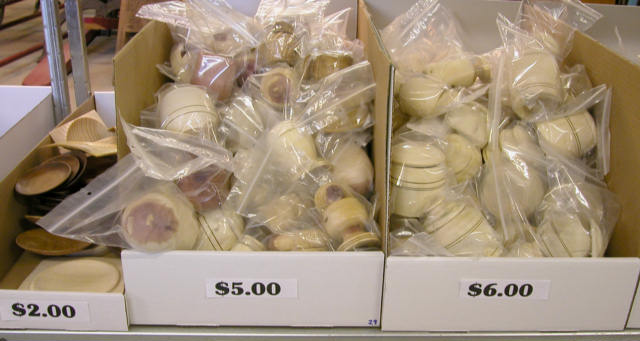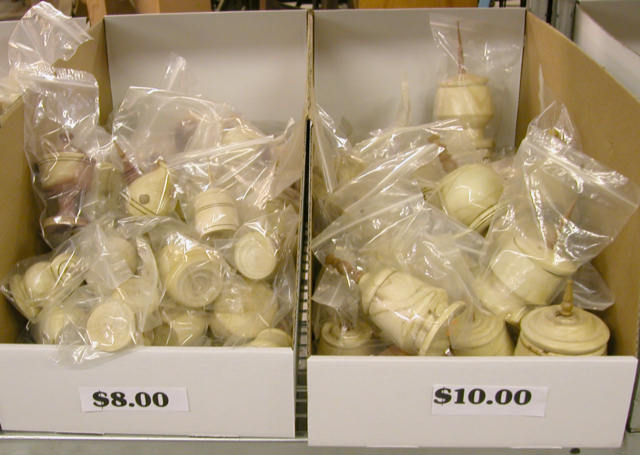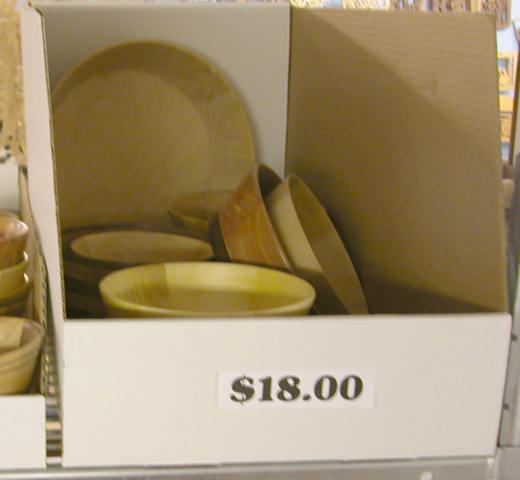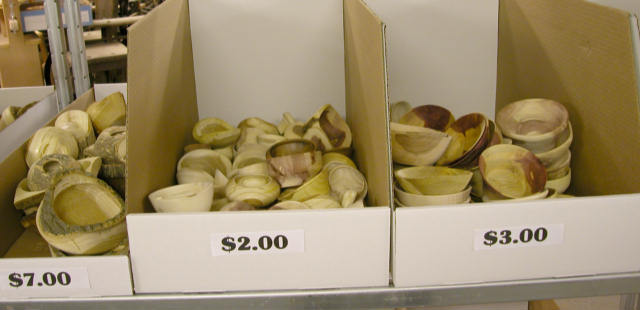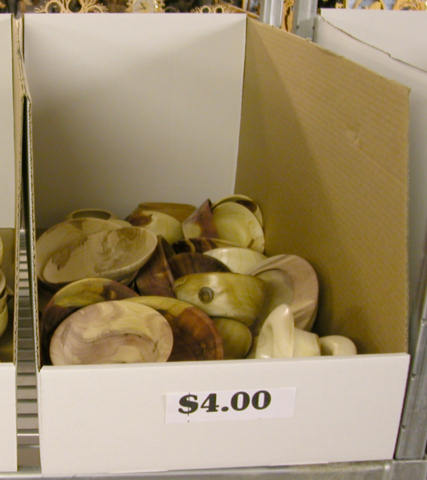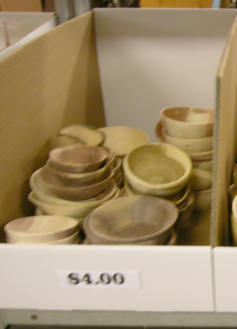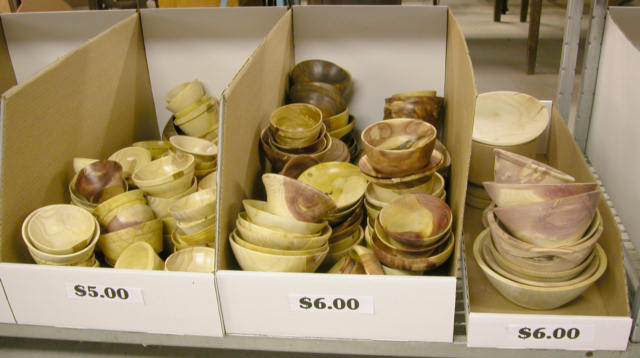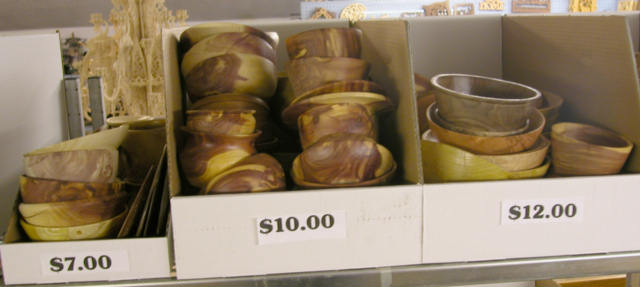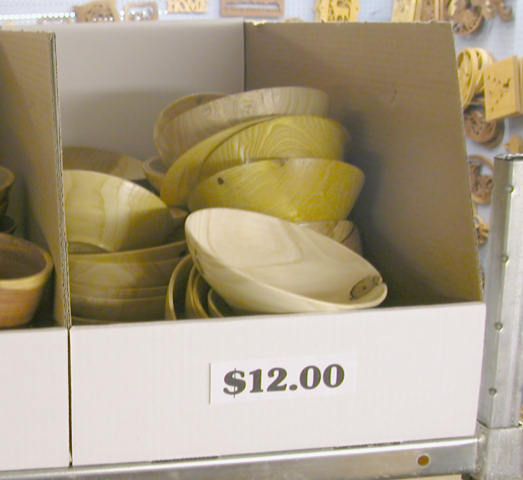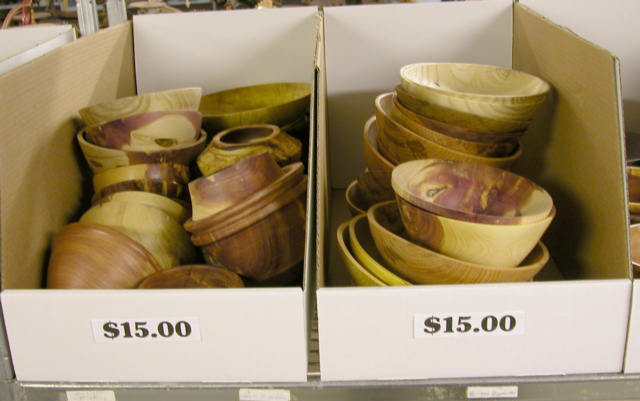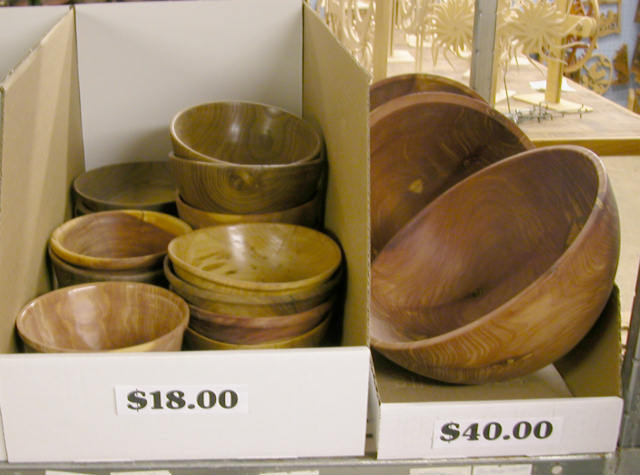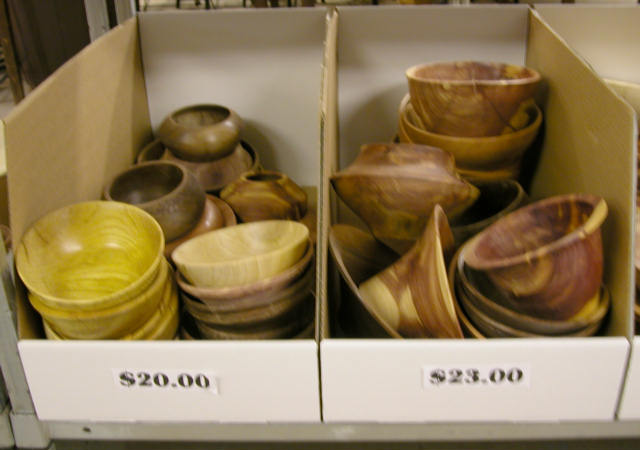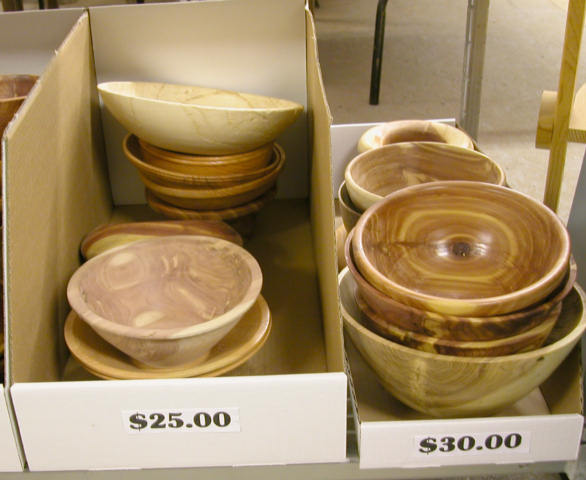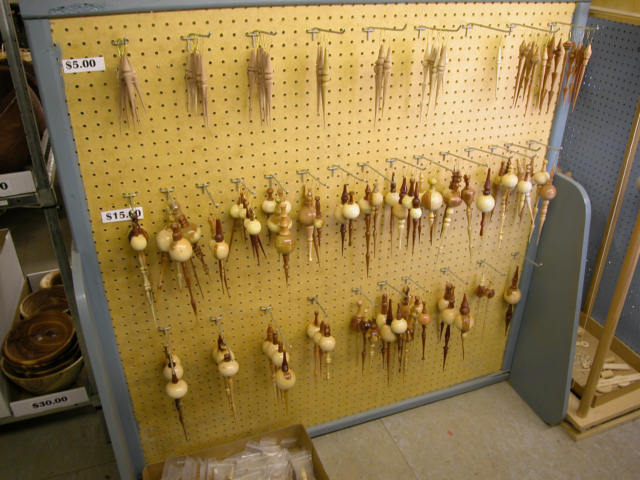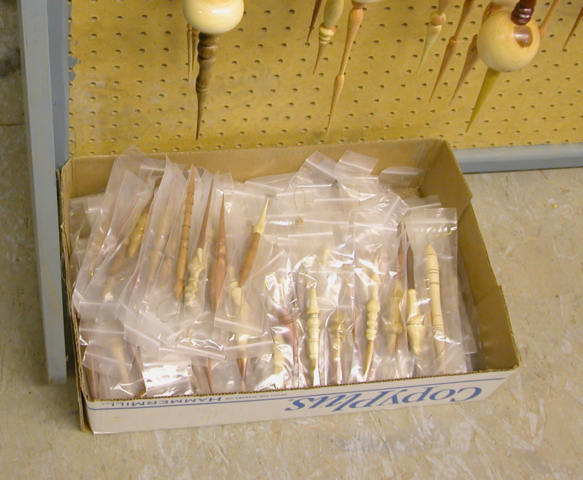 Things are getting a little full now.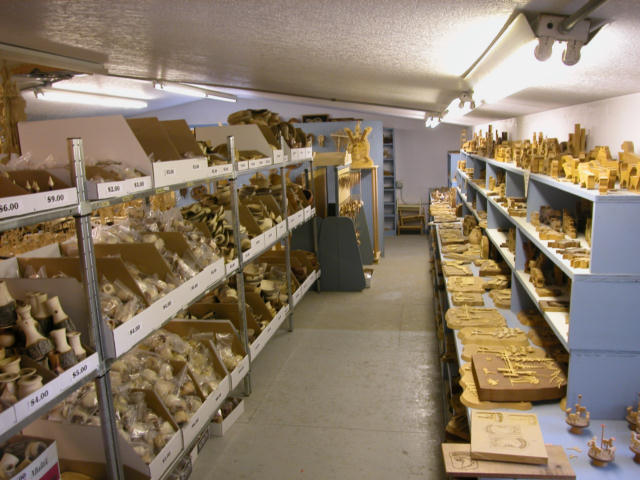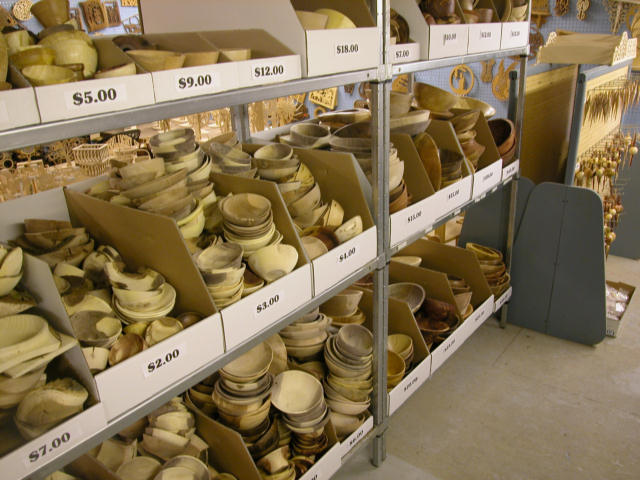 New pictures of extra piles sorted July 2011
These are the bowls on the floor and boxes beside the shelves that are full.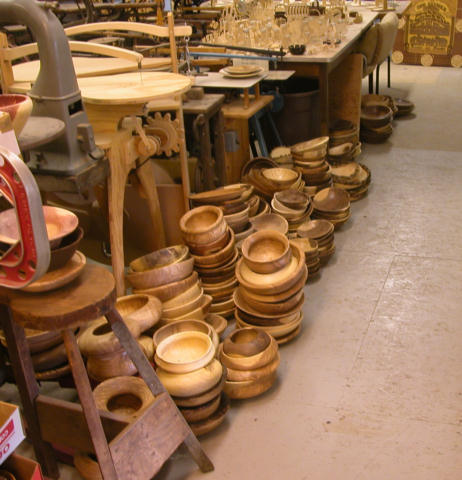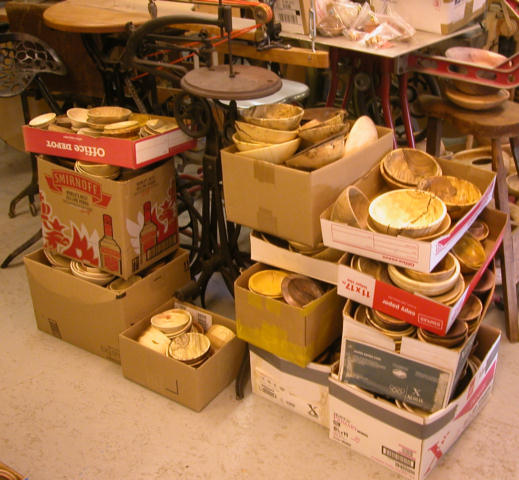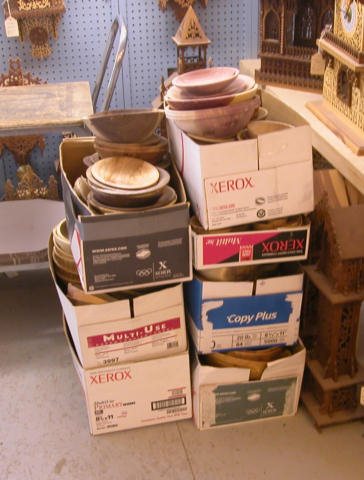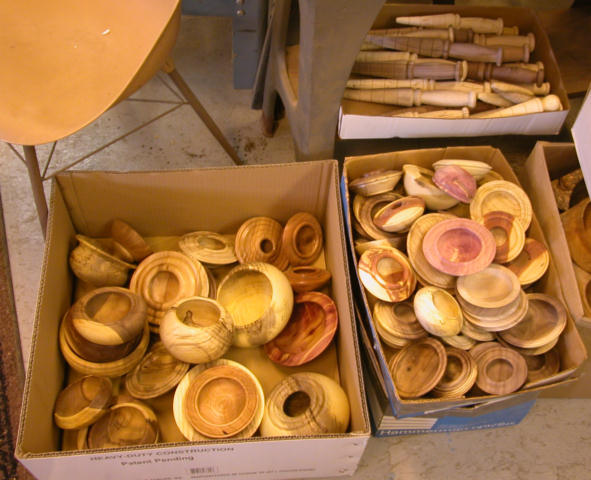 The hollow forms boxes. And a box of garden dibbles at the top.
Just 4 boxes of assorted natural edge stuff.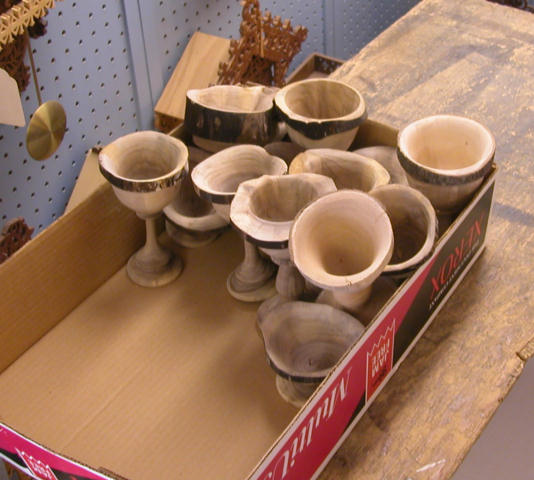 A few natural edge vases.
About 100 + tea candle holders.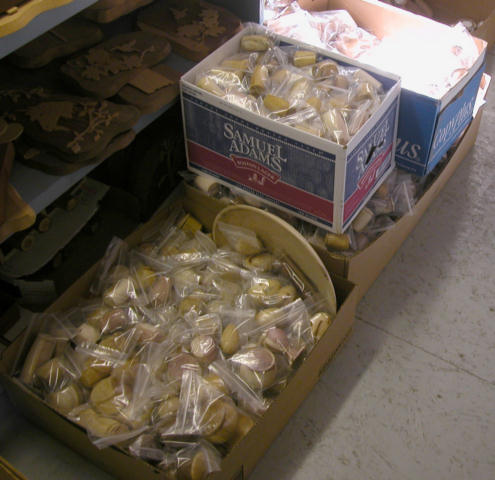 Turned boxes, I counted about 500 in the bottom right box, so should be well over 1000 here.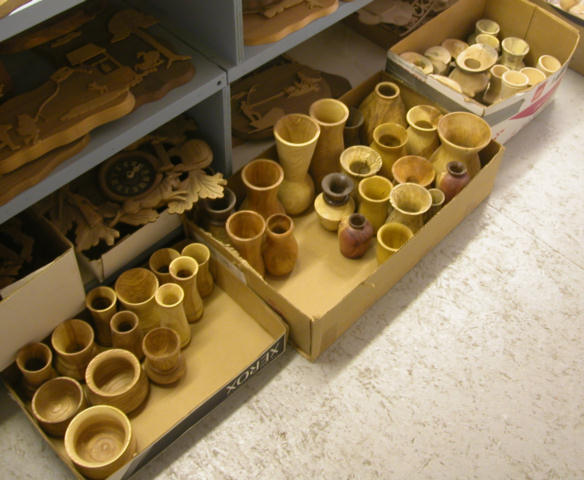 And last just a few vases.