Boxes
But I have made a few things already.
Ran out of room again so had to expand on the rack. I wonder how big this thing is going to get?
Just a quick count and I have right at 700 boxes made now. Then I guess another 300+ bowls,
vases, pens, Christmas ornaments, and other things.
The big bowl on top left is from an aromatic cedar stump a buddy gave me.
Just had to make some a little smaller too.
Cut some small trees down so had to try turning green wood. Have not treated the wood, just letting them air dry and see if they split.
Some green wood boxes. The one on the left has 4 levels of boxes.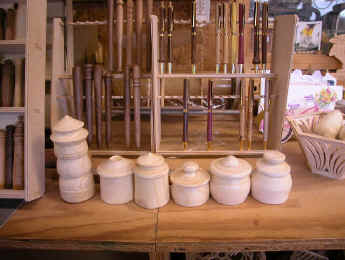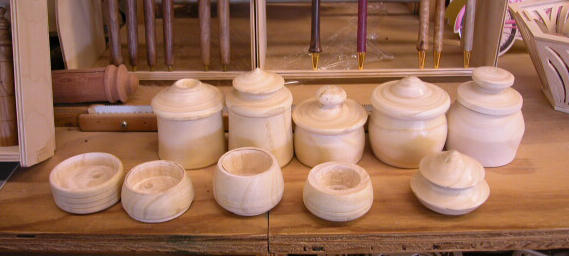 Here is how easy it is to make a box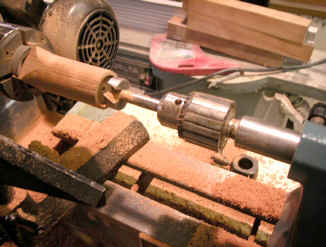 Drill the end of the wood for the inside of the lid 1 1/8" hole.
Turn the rest of the lid shape then cut lid off.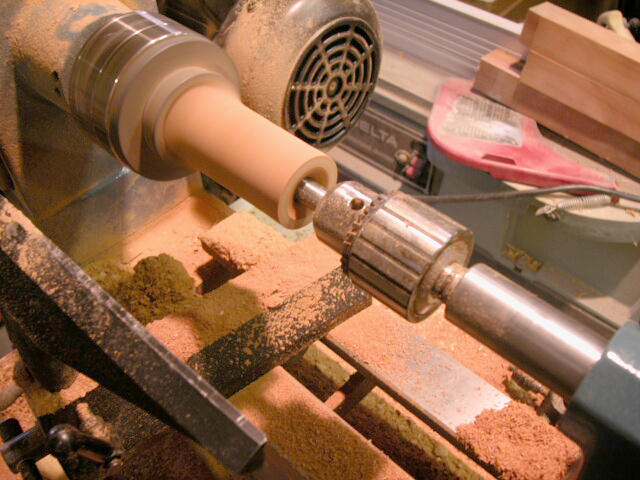 Drill the inside of box 1" hole as deep as you want the box tall.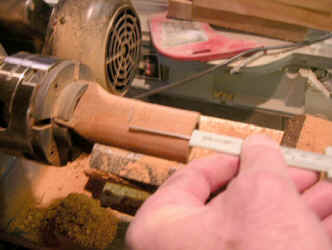 Mark hole depth on outside of box.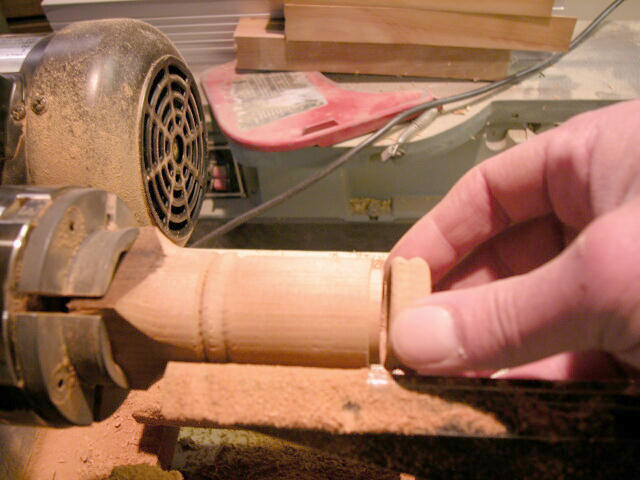 Cut bead for bottom of box and turn down top of box until lid fits snug.
With lid on box turn the box shape to contour into lid area.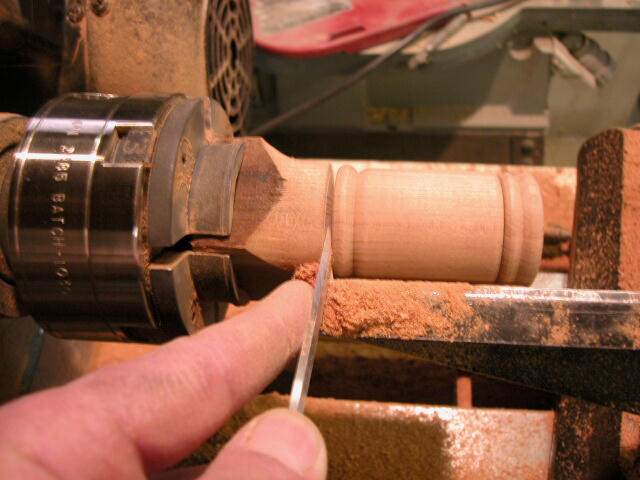 Sand box then cut box off. Notice that cut is made so the bottom center of box will be indented.
Another box making technique shown in pictures and text format. Here