Corian Stuff
I had some of the Corian samples that measure 2" X 2" X 1/2" thick. I cut this into 4 parts on the scrollsaw so I had 4-1" squares. Used super glue to glue them to the end of a scrap on the lathe then turned them round. Used a parting tool and cut off a disc then cut the remaining piece off the wood. Ended up with 2 pieces from each 1" block or 8 discs from the sample.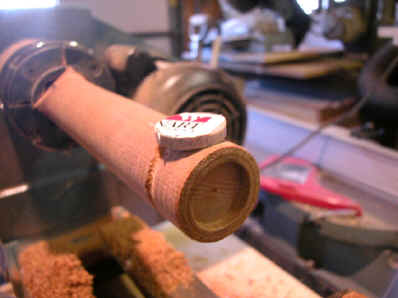 Now just make a pocket for the disc to fit in tight.
Glue the disc in place.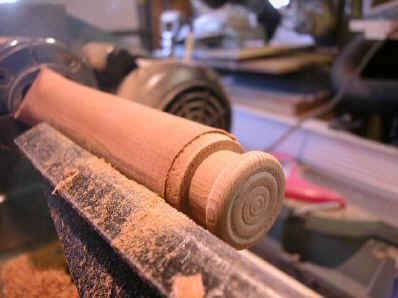 Turn the disc into your desired shape for a lid. Then cut off like the box tops above.
The bottom left shelf are all Corian lid insert boxes.