Miniature Stuff
Well I became a little bored making boxes maybe. Then someone asked about miniatures, so I figured I would try that. My goal was to make a goblet from a 1/8" dowel. Sorry the pictures are a little fuzzy.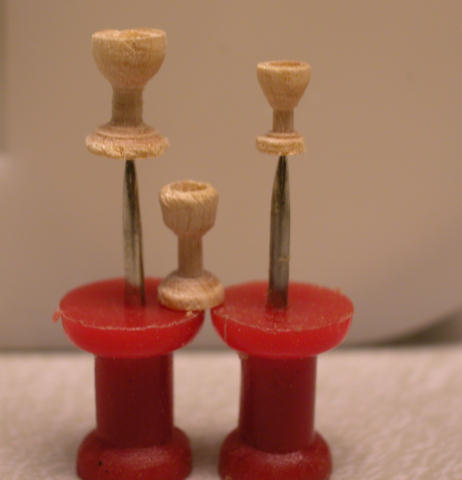 I had to break down and make some mini tools to do things a little smaller.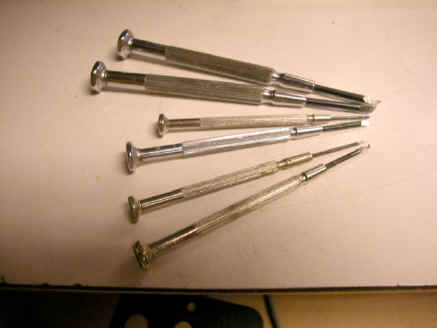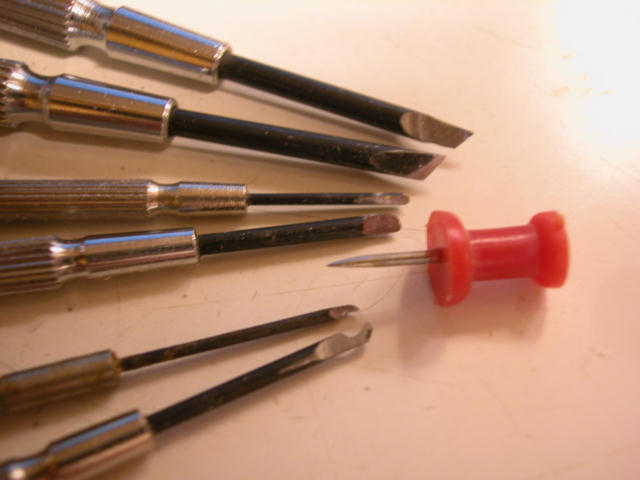 To hold something like the toothpick I use the Penn State Baracuda 2 chuck with the smaller jaws. Then this it the largest of the mini tools, the skew. Yes these are turned on the full size Jet 1236 lathe.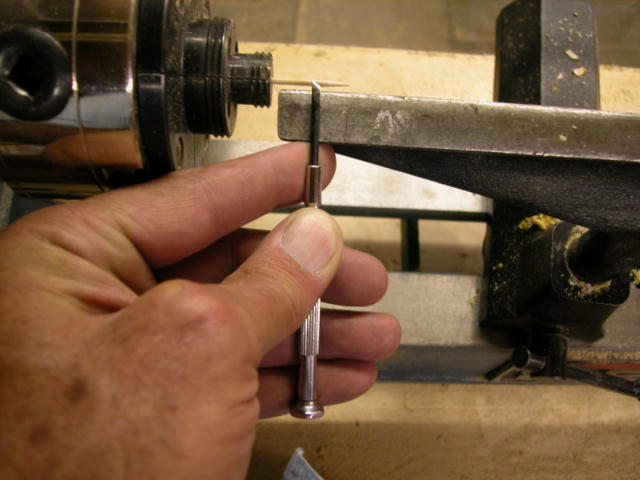 I do use the magnifier headset to turn these little things.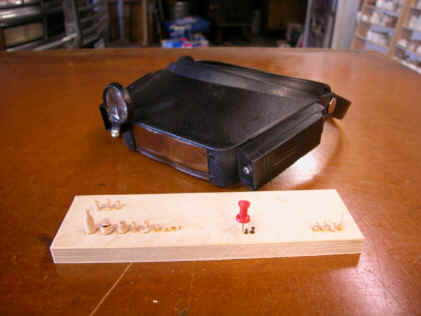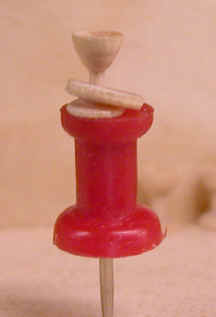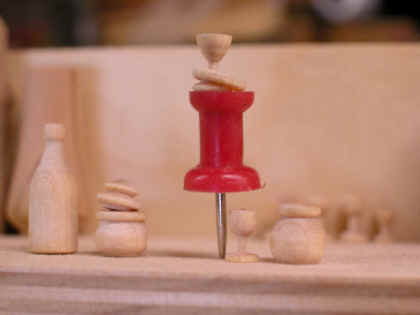 OK. it bugged me until I could make one from 1/8" dowel. The far right one is actually made from a round toothpick. Here is the second one I did, lost the first one in the wood chips on the floor around the lathe.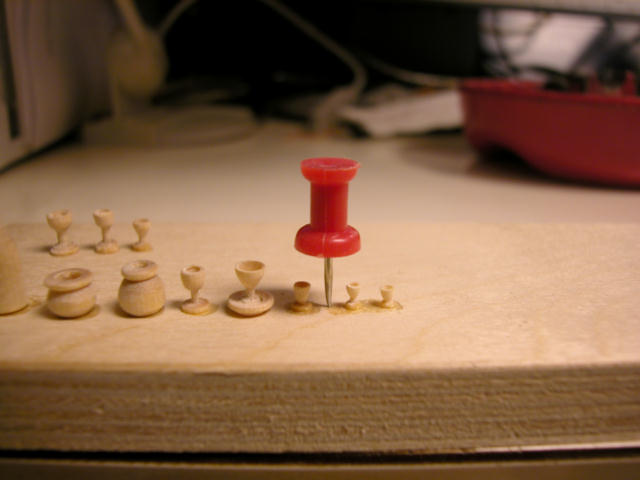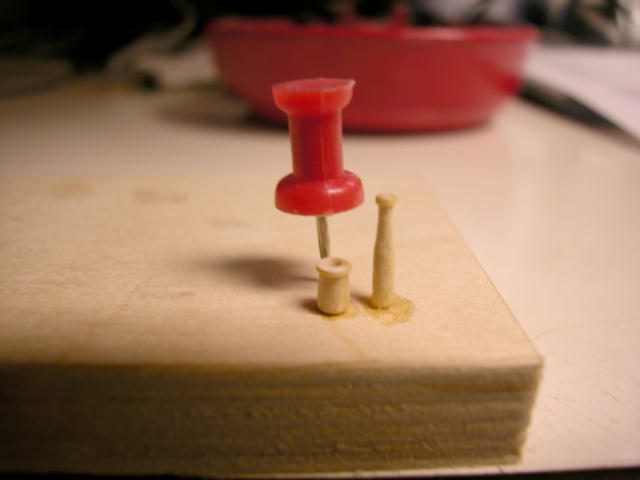 Captured rings on a goblet. Cut from 1/8" dowel.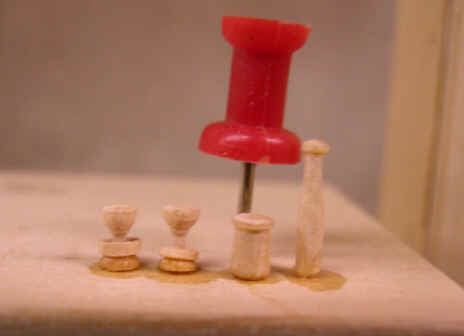 And trying for just a little smaller now.