Lathe Christmas Ornaments
Well I became a little bored making boxes maybe. No, really I was called by our local wood club to do an hour seminar for our club meeting program. They asked for Christmas ornaments, mainly for the scrollsaw, but said I could do some lathe too if there is time. So I figured I better start practicing.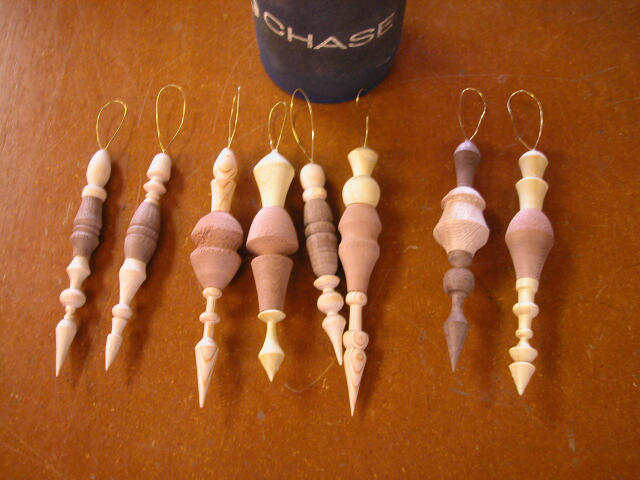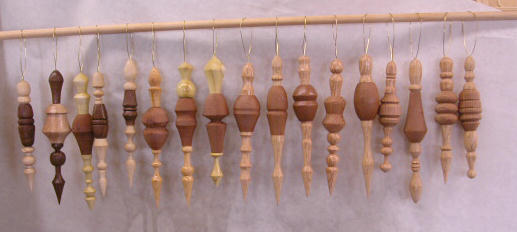 These are made as 3 pieces that fit together. There is a 3/16" hole all the way through the center part. Then the 3/16" post is turned on the lathe when you make the top and bottom pieces. A hole is drilled in the top and a brass wire is twisted and glued into the hole.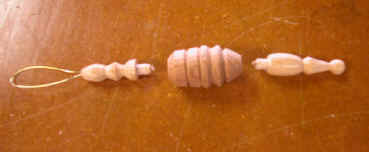 A few more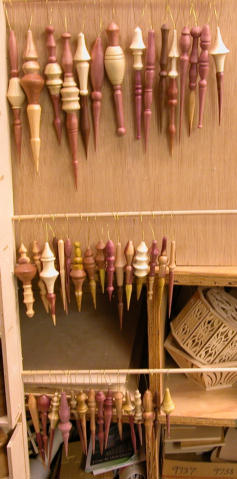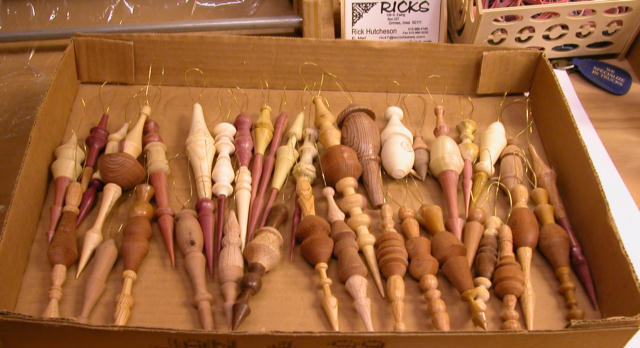 And some of the ball types.
Easy process to make ornaments:
Turn wood down close to size on the end.
Use tip of skew to mark center.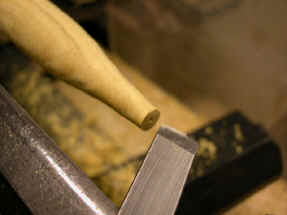 Drill using chuck in tailstock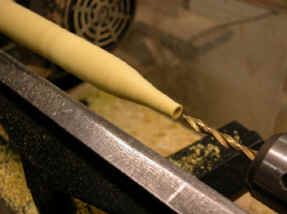 Turn rest of ornament body. Put the final into hole to get the end to fit nice.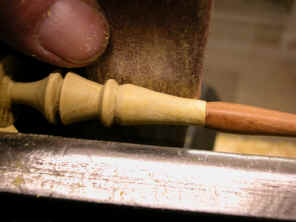 Finish the ornament body.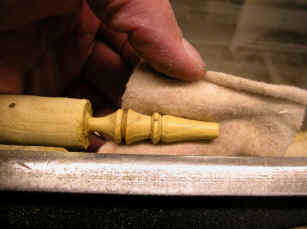 Cut the ornament body off from the lathe, and use CA glue to glue final into hole. Then I use a dremel with a small bit to drill end for hanging wire
.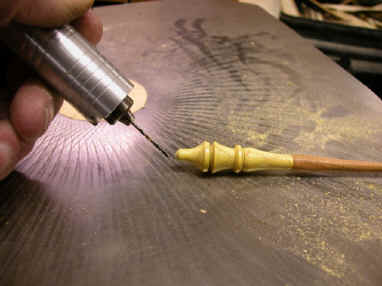 Cut wires, then hold ends in pliers and twist the end a few turns. I put 2 fingers inside loop and push on twisting area of the wire to keep the twist tight and even.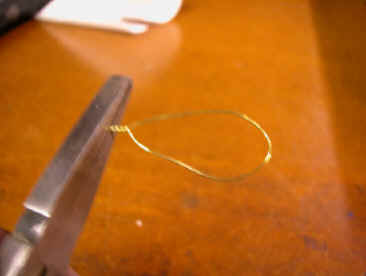 Then I use the twisted end to pick up glue, off a drop of glue places on some paper, and try to work the glue down into the hole.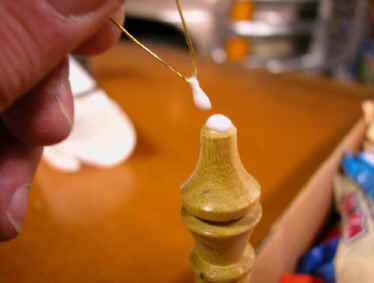 When I think the hole is full I insert the wire. Then I use a rag and wipe off the excess glue by starting the rag in the loop and wiping downward forcing glue into the hole and wiping off the excess. With the finish already on the wood I don't have any problem cleaning up the excess glue. Then stand up and let ornament dry overnight.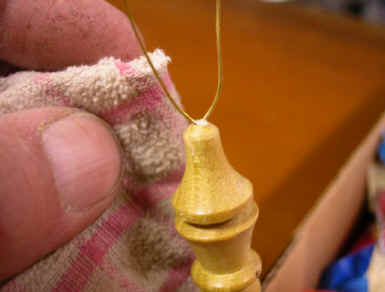 Easy wasn't it.