The Marquetry Class by Cindy Stewart 7/13-14/02
Jim Barringer, Pat Lupori and I attended the 2 day Marquetry class, that Cindy Steward holds at her shop in Beloit , Wisc.
Another project: Sea Shell ( with some step by step photos )
My projects at home, after learning the basics in the class.
This is a pile of 20 # of veneer that I bought from Ebay. I have plenty to work with now.
You can see the mat, stove for sand shading, blue tape, long tweezers, and other supplies to do the marquetry with.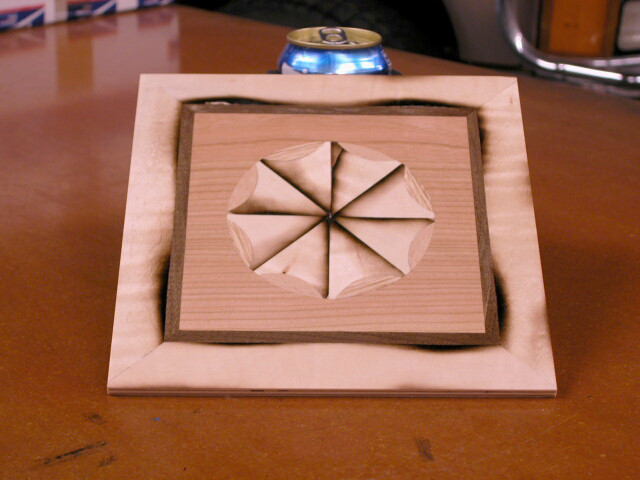 My first project that I designed and made at home.
New tip for sand shading, make a spoon to evenly pour the sand with.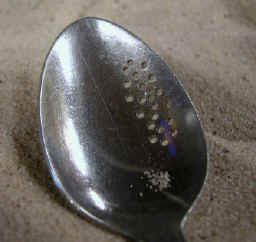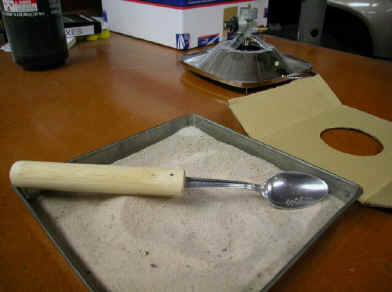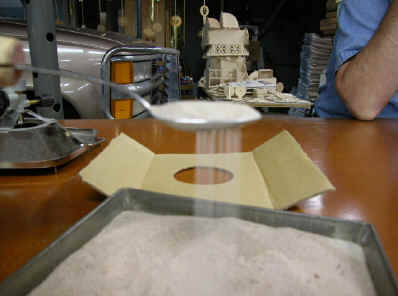 Now if all of this seems like something that you like, but just don't think you can do it, there is another way to get it done. I have found a company that carries the pictures already cut out, and ready to glue to your board. I have some of their panels and I found them to be flawless and perfect. Just the way we would like ours to turn out.